NATURAL | ORGANIC | AUSTRALIAN OWNED
NATURAL ALTERNATIVE TREATMENT TO BOTOX!!
Door of Youth skincare embraces the finest natural and organic ingredients, and believe your home regime should be the same.
Introducing our newest  Derma Roller device which allows you take advanced skin treatments home. Performing this treatments 2 -3 times a week will result in lighter and brighter skin tone.
Door of Youth ranges are suitable for a wide range of skin types and skin conditions.
Our products are tested on real people who have real skin concerns like dryness, loss of radiance, visible signs of ageing and blemishes.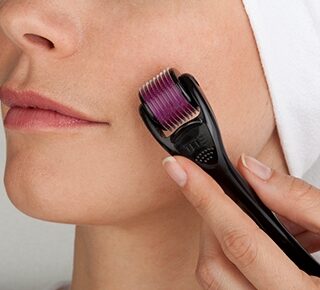 Tiny titanium needles penetrate the surface of skin creating micro channels which encourages product absorption to increase its effectiveness by up to 40%. There are 540 needles at 0.25 mm in depth helping to target a wide range of skin concerns from dead skin build up and diminish fine lines, stretch marks to cellulite and fading of scars.