As a baby our skin is plump, firm, smooth and rosy, thanks to all of that collagen in our dermis (middle layer of the skin) Our body stops producing collagen in our mid to late 20's. Then at age 30 our collagen production starts to decline and that is when we start to see those fine lines and wrinkle on our skin.
After age 30, our collagen level drops 1%-2% every year. 
By age 40, we have lost 10%-20% of our collagen.
By 50, we are down 20%-40%.
By the time we hit 60 we need help!
Being part of the beauty profession for 37 years (OMG I am now 58 years young) I now specialise in Dermal Therapy Treatments, rebuilding the COLLAGEN with NON- INVASIVE beauty treatments.
Dermal Therapy Benefits watch video
Microdermabrasion:
Refine and rejuvenate your skin by polishing away dull, lifeless skin cells, to reveal a more radiant, youthful complexion. Medical Microdermabrasion treatments exfoliate your skin, promoting a brighter, more youthful appearance, while smoothing away fine lines, superficial pigmentation and acne scarring.
If you are looking to 'freshen up' tired or aging skin, facial microdermabrasion is a chemical free solution that is suitable for all skin types.
Improves and evens skin tone
Removes white heads and black heads
Refreshes dull looking skin
Repairs and restores aging skin
Refines pores and smooths skin texture
Reduces acne and scarring
Promotes younger, brighter looking skin
100% Chemical Free and Safe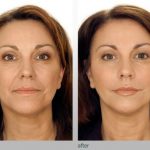 CIT Collagen Induction Therapy a non-invasive anti – aging technology. Needling creates tiny channels deep in the dermis of the skin. These deep micro channels cause keratinocytes and fibroblasts to produce numerous growth factors that induce COLLAGEN synthesis.
Tightens, lifts and rejuvenates
Brightens dull skin
Diminish enlarged pores
Reduces fine lines and wrinkles
All over rejuvenation
Dermal pen is very safe and heals quickly while preserving an intact epidermis.
Intense pulsed light (IPL) Skin Rejuvenation. Skin rejuvenation is a treatment designed to produce a younger, healthier looking skin while correcting and improving a variety of skin conditions.
Benefits of IPL  treats signs of aging by treating vascular redness, the appearance of rosacea, pigmented brown spots, sun damage, skin texture and collagen structures all at once.
The result is a smoother, even toned and revitalised skin appearance. IPL can also treat spots, discoloured areas and other tell-tale signs of ageing on your hands and other body areas.
April/May Debbie Majella is offering 'COMPLIMENTARY' Beauty & Wellness Consultations, receive a mini facial as Debbie needs to view the skin to design the best dermal therapy treatments so you get the ultimate results.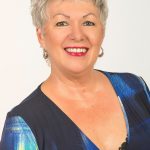 Debbie Majella 58 years young, founder of Door of Youth Skincare and Beauty Clinic.